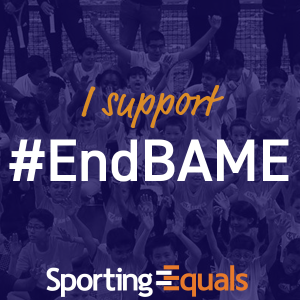 Sporting Equals launch #EndBAME campaignFind out moreSporting Equals have launched the #EndBAME campaign at an event on race equality and the state of the UK sport sector.The charity conducted a terminologies in sport survey last year, which revealed different communities preferred a more specific definition than the widely-used term BAME, which stands for Black, Asian and Minority Ethnic.They have since released a terminology resource and spoken to us about it on The YSF Podcast.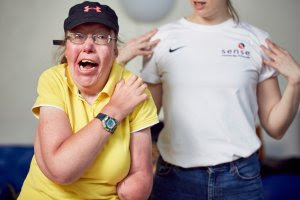 Support workers vital in tackling inactivity for people with complex disabilitiesFind out moreA report published by the disability charity, Sense, has highlighted the role support workers play in getting people with complex disabilities physically active.Released in partnership with Traverse and Sport England, the new report: 'Support Workers: attitudes, approaches and barriers to helping people with complex disabilities engage in sport and physical activity', contains analysis of the experience of support workers, which it recognises as "playing a critical role in encouraging, informing and helping adults with complex disabilities to access sport and physical activity."  
How do we get Yorkshire and Humber active?Have your sayPolicy Yorkshire, the think tank for the Yorkshire and Humber region, is calling for evidence on how to support people to become more active and access sport across the region as part of its recovery from the pandemic.The Physical Activity Policy Group is particularly interested in what actions around sport and physical activity are needed to help the region recover from the COVID pandemic and also contribute to the Government's ambition of levelling up the country.Submissions can be made up to 5pm on Friday 16 April at policyyorkshire.org  
OpenActive webinar for local authoritiesWatch the webinarResearch from Sport England shows that one fifth of adults have been put off doing a physical activity because it was too difficult to find or book online.OpenActive is a community-led initiative to help people in England get active using open data.OpenActive recently hosted a webinar for anyone working at a local authority who is looking to increase participation in physical activity in their area and who wants to explore the role of data to support this. The webinar is now available to watch on YouTube.  
UK Coaching driving its digital future with brand change and office move
UK Coaching is moving offices to the centre of Leeds as part of its aspiration to become a more digital organisation and meet the changing needs of coaches. Find out more…

The FA and McDonald's Grassroots Football Awards
The FA and McDonald's Grassroots Football Awards are for people who make a positive difference. Find out more…Blog: Why social prescribing is needed more than everA blog from James Watmough, Pilots and priority places manager at Sport England. Read the blog…

#WeWill campaign to raise awareness of safety fears of female runners
The #WeWill collective is a campaign focused on the positive actions men and women can take to enable women to 'run free from fear, to be safe, and to feel safe in every part of their lives'. Find out more…

AJ Bell 2021 World Triathlon Leeds routes announced
With a packed weekend of action on Saturday 5 and Sunday 6 June, British Triathlon have released the confirmed routes for all races on offer. Find out more…

Transformational plans for sustainable travel in Attercliffe and Darnall
This latest sets of plans are part of Connecting Sheffield, a project focused on improving active travel infrastructure in Sheffield. Find out more…